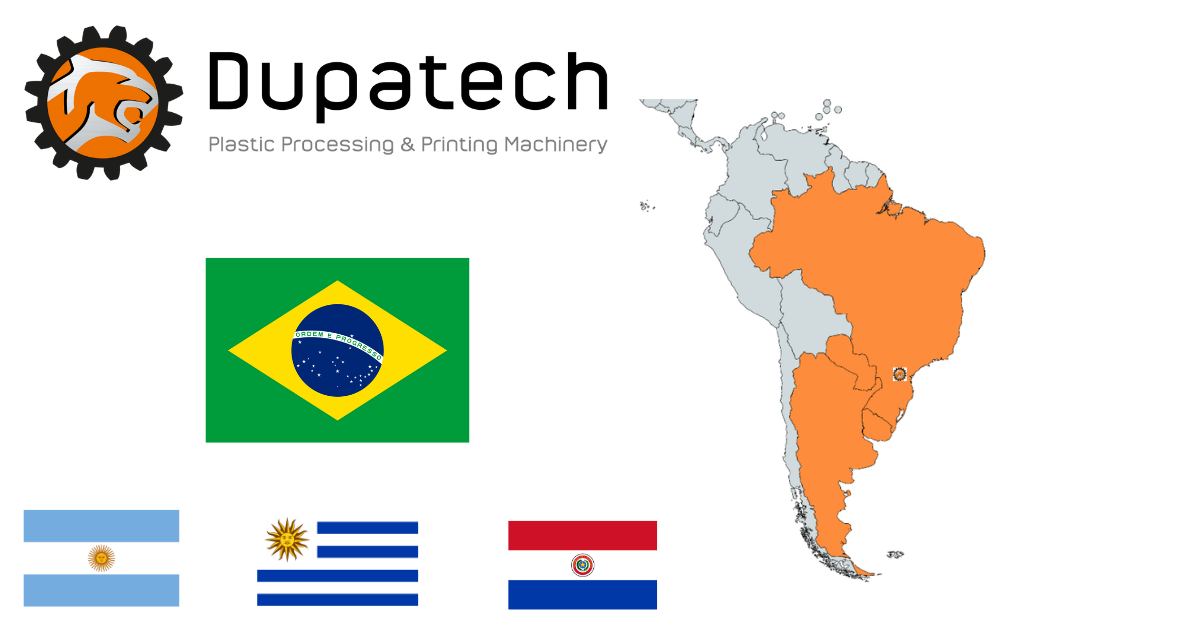 Dupatech is pleased to announce that starting from February we have an official service and sales office in Brazil.
Our Brazilian office and workshop are Located in Curitiba in the state of Parana.
Is your company located in Brazil, Argentina, Uruguay or Paraguay and do you require technical service or are you looking for printing, thermoforming, injection molding or extrusion machinery. Please contact fabio@dupatech.nl or +55 (41) 99997 0809.